What is a Millwright and how do they compare to EM Technicians?
Both Millwrights, and Electromechanical (EM) Technicians work in a tough industry where skills, and proper technique play a vital role. A Millwright is a craftsperson who installs dismantles, maintains, repairs, reassembles and move industrial machinery in factories, power plants, and construction sites. First, they must go through a vigorous training, and apprenticeship program to hone their skills. An EM Technician is someone that installs, upgrades, and tests electronically or computer-controlled mechanical systems. Learning the fundamentals of EM can be done in class, or from home online.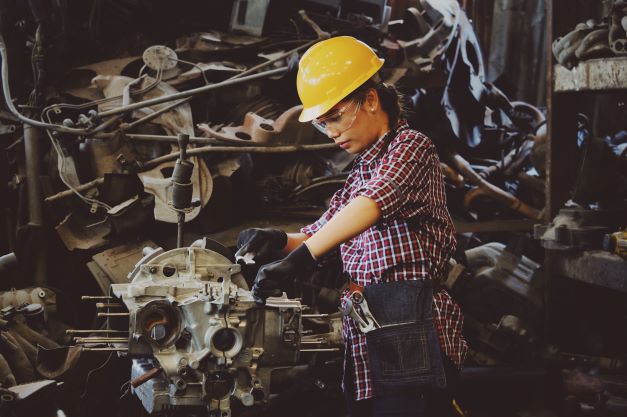 In this blog post, we will look at the qualities that distinguish Millwrights and how their line of work is similar and/or different to that of an EM Technician.
Comparing a Millwright and an EM Technician
 
Millwright
EM Technician
Education

High school diploma
3–4-year apprenticeship program and/or 5 years of work experience in the field

Skills

Fabricate and/or weld parts
Detect malfunctions and repair/replace machinery parts like bearings, gears, shafts, etc.
Align and test equipment
Operate hoisting and/or lifting equipment to move heavy machinery
Service and repair pneumatic and hydraulic systems
Note down service records, and record tests

Knowledge in electrical, electronic systems, and PLC
Install/test equipment by soldering and hand tools
Perform preventive maintenance, and develop maintenance procedures
Work with electrical and/or mechanical engineers in designing equipment
Analyse, and record test results as well as prepare documents for supervisors, or managers

Workload/ Working Conditions

Work in industrial settings will require lifting heavy machinery
Millwrights typically don't work in labs
Ability to work at high heights is required
Hours are consistent, however will vary depending on current project

Work in the industry or factory requires heavy lifting
Technicians may have the ability to work in a lab/office if permitted, or offsite when applicable
Hours are respect to contract, but can be longer if jobs require more care to continue operations

Salary

Average wage is $33.54/ hr.
$50,000 - $86,000 CAD annually for highly skilled Millwrights

Average wage is $34.88/ hr.
$52,000 - $89,000 CAD annually for highly skilled EM technicians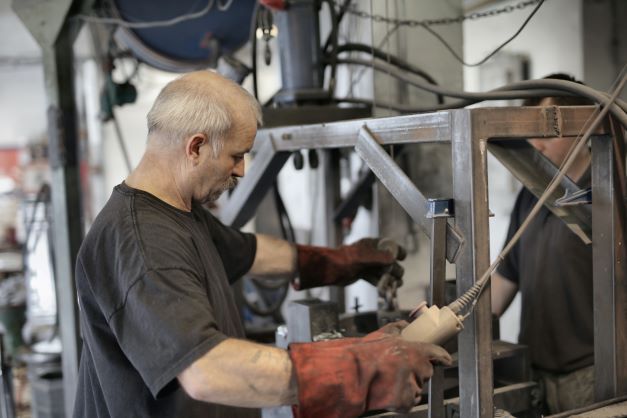 What Does the Future Hold?
Millwrights are starting to update their skillset to keep up with EM Technicians. With the usage of more electronic or computer-based machinery becoming more common, employers are looking for millwrights that have knowledge in PLCs. There may be a pivot point in the years to come, where new and upcoming millwrights will have to work toward learning these skills to become more competitive in the job market.
Parts Fabrication is a task that mainly Millwrights perform, but EM Technicians are learning this skill as it would help in the design process in many engineering projects. With everything becoming more automated, Electromechanical Technicians are expected to have knowledge on photonics. Technicians would be required to have knowledge on light generation, controlling, and detection which many automated processes depend on. EM Technicians are also broadening their skills by gaining knowledge in other fields like PLC, Automation, and Robotics.
Both occupations offer great opportunities and are continuously evolving with the changes in industrial manufacturing. Whichever path one wishes to follow will lead to a prosperous, and exciting job experience.
If you have any questions regarding the Electromechanical Technician program, feel free to get in touch with us at info@gbctechtraining.com or give us a call at 1-888-553-5333 to speak with a Program Consultant.