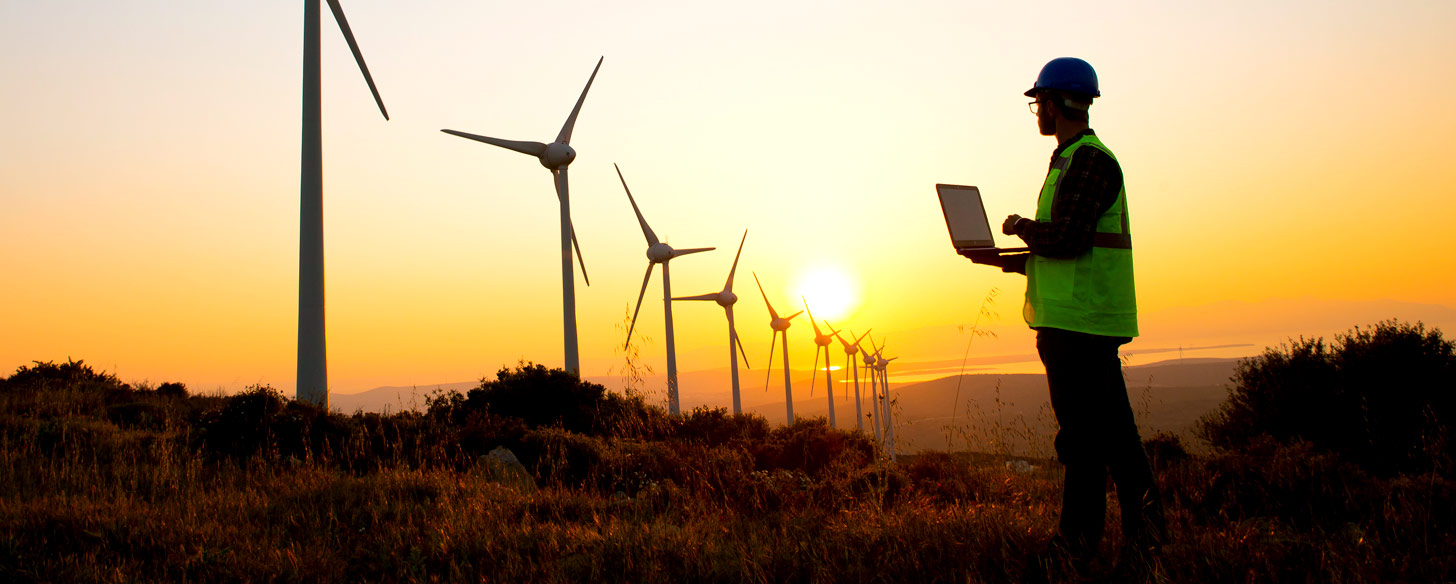 Electromechanical Technician Job Outlook & Opportunities
Electromechanical (EM) Technicians install and repair industrial electronic equipment including variable speed drives, PLC equipment, process control systems, and a wide variety of automated control systems ranging from simple on-off control to robotics. In addition to installing and maintaining industrial electronic equipment, EM Technicians also find employment in the industrial engineering field where they are actively involved in the design and implementation of control systems. In addition to the manufacturing sector, graduates of the program can find employment in the bio-medical sector servicing and maintaining medical equipment, the military, and in the service industry.
Electromechanical Technician Salary Range
Working conditions are generally very good for EM Technicians with salaries ranging from $40,000 - $120,000 per year for highly skilled technicians. Many EM Technicians have also gone on to start their own companies and have realized earnings far beyond $120,000 per year. However, it generally takes many years to build up the knowledge, experience, and industry contacts required to operate a successful electro-mechanical design / service / installation company.
Experienced technicians with advanced training may become specialists or troubleshooters who help other technicians diagnose difficult problems, or work with engineers in designing equipment and developing maintenance procedures.
Graduates with leadership ability may eventually become maintenance supervisors or service managers. Due to the highly specialized skills and knowledge required, there are many opportunities available to graduates in the service sector where there is a great demand for contract and sub-contract work with smaller manufacturing and distribution companies. Some experienced EM Technicians open their own repair services or shops, or become wholesalers or retailers of industrial electronic equipment.
Other career prospects include inside and outside sales of industrial electronic equipment. Because of their familiarity with the electronic equipment, EM Technicians are particularly well qualified to become manufacturers' sales representatives.
Commercial and industrial electronic equipment maintenance, installation and design technicians accounted for over 180,000 jobs in the U.S. in 2001. About 1 out of 5 of these positions was employed by the Federal or State Government, and a considerable number were employed in the Department of Defense at military installations around the U.S. EM Technicians also were employed by electronic and transportation equipment manufacturers, machinery and equipment wholesalers, telephone companies, hospitals, electronic repair shops, and firms that provide maintenance under contract (called third-party maintenance firms).
Working Conditions
Due to the fact that a substantial number of employment opportunities are in the manufacturing field, some companies require maintenance personnel to be available to work shifts, including weekends and holidays, to service equipment on the factory floor, in computer centers, plant offices and warehouses, hospitals, and telephone companies which operate round the clock. Shifts are generally assigned on the basis of seniority. EM Technicians may also be on call at any time to handle equipment failure. Some technicians welcome the opportunity to work weekends or be on call because they are usually quite beneficial financially. Unlike some other service related fields, EM Technicians often play a crucial role in the on-going maintenance and operation of critical systems components. If a control system, such as a PLC was not functioning, it could shut down an entire manufacturing facility.
EM Technicians involved in design or repair of industrial control equipment generally work in clean, well-lighted, air- conditioned surroundings such as an office or an electronic repair shop or service center, hospital, or even military installation. For Electromechanical Technicians involved in the installation and maintenance of industrial control equipment, the work often requires lifting, reaching, stooping, crouching, and crawling. Some may even be exposed to heat, grease, and noise on factory floors and may have to work on occasion in cramped spaces. When working on or nearing electrical and electronic equipment adherence to safety precautions is essential to guard against work hazards such as minor burns and electrical shock.
Additional Requirements
Applicants for entry-level jobs may have to pass tests that measure mechanical aptitude, knowledge of electricity or electronics, manual dexterity, and general intelligence. Newly hired EM Technicians, even those with formal training such as our program, usually receive some training from their employer. They may study electronic and circuit theory and math or study in detail the equipment used by a particular manufacturer or proprietor. They also get hands-on experience with equipment, doing basic maintenance, and using diagnostic programs to locate malfunctions. Training offered by employers may be in a classroom or it may be self- instruction, consisting of videotapes, programmed computer software, or workbooks that allow trainees to learn at their own pace. Experienced technicians realize that there profession requires a commitment to life-long learning and attend training sessions and read manuals to keep up with design changes and revised service procedures. Many technicians also take advance training in a particular system or type of repair.
Good eyesight and color vision are needed to inspect and work on small, delicate parts and good hearing to detect malfunctions revealed by sound. Because field repairers usually handle jobs alone, they must be able to work without close supervision. For those who have frequent contact with customers, a pleasant personality, neat appearance, and good communications skills are important. A security clearance may be required for technicians who repair equipment or service machines in areas where people are engaged in activities related to national security.