Drones & Oculus: Crossing the Rift with Electric Flight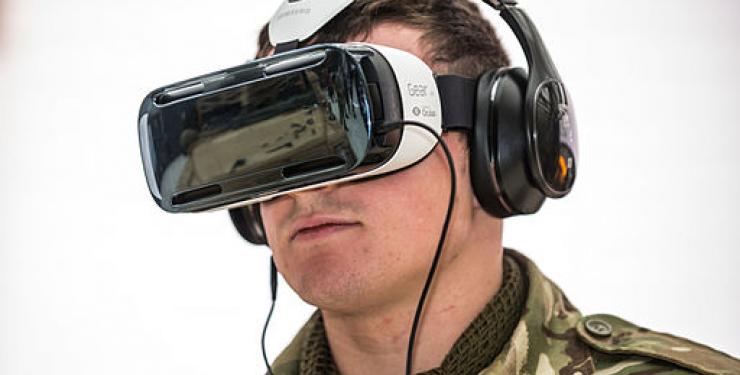 One of the more remarkable consumer technologies to really take flight in the last few years are drones; but the one that is really turning heads is Parrot's Oculus Rift compatible drone, Bebop. And while we may just now be beginning to grasp the many ways drone technology can and will be used to the benefit of all manners of industry, (current applications include taking close quarter aerial photography, planting trees, and search and rescue operations), Parrot has managed to surpass all expectations of what a small, lightweight craft equipped with powerful electric motors and a high definition camera can accomplish.
What Makes Bebop Superior
When it comes to drones, there are a number of things that limit what they can do. Chief among them is effective range – not only as it relates to Wi-Fi connectivity, but also having the drone escape the operator's line of sight. Bebop comes with Parrot's new Skycontroller which effectively extends the drone's range well beyond that of conventional units to a distance of up to two kilometres.
Parrot's new offering also comes equipped with Oculus Rift VR goggles which gives the operator a panning, 180-degree field of view of what the drone is looking at. Did we mention that sporting the Oculus Rift headgear allows the user to control pitch, panning, and tilt simply by looking around? Pretty impressive technology to be sure. But while the Oculus Rift equipped Bebop drone gives operators the closest experience possible to actual flight, one thing is certain: none of it would be possible without versatile, lightweight electric motors.
The relatively small size of Bebop's motors highlights some of the challenges and opportunities for those working in the electromechanical field. Designers must continue to push the boundaries of what is possible in terms of maximizing output while keeping things like manufacturing costs and weight to the absolute minimal.
An Exciting Time to be an Electromechanical Engineer?
While it's certainly no secret that the tech industry has had a number of setbacks in the last couple of decades, it remains quite exciting to be part of an industry that holds so much promise and challenges.
In a way, working with electric motors now is more exciting than ever – many governments are creating legislature that incentivizes the development and manufacture of efficient electric motors as a means to reduce our dependence on fossil fuel powered combustion engines.
Are drones the reason that it's an exciting time to be an electromechanical engineer? As a primary reason, no, they aren't. But the ever increasing versatility of drones beyond a hobbyist's pastime is indicative of perhaps how in-demand the technology is becoming, as will be those who possess the skills to build and improve upon it.
The mere fact that drones have attained such an incredible level of popularity so quickly leads one to think that invariably, a great deal of capital will go into improving the current technology.
As such, there will be a continuous need for motors to be smaller and smaller, and a continuous need for electric motors to be more and more powerful (one needs only look at the automotive industry for proof; Tesla's electric motor, as powerful as it is, is still limited to a range of a few hundred kilometres).
There are further challenges that Parrot's top of the line flyer faces – and that has to do with battery power. Currently, Bebop's power supply takes in excess of two hours to charge to capacity resulting in a mere twelve minutes of flight time. As limiting as it sounds, it's a step in the right direction and a veritable gauntlet thrown down to those developing these emerging technologies.
What Does the Future Hold?
While Bebop may have just hit the shelves, it's a safe bet that Parrot is already hard at work improving upon their fleet's technology. Obviously, Bebop is a cutting-edge product; but it's clear that drone technology is truly in its infancy.
Government incentives will only push the technology so far – the future of drone technology rests with those who have what it takes to bring the technology to the next level. When it comes to drones, electric motors, and the many as of yet undiscovered uses that we have for them, the sky really is the limit.