How Human Machine Interfaces Will Transform Traditional Manufacturing
Most people use HMIs regularly in everyday life. For instance, when they're adjusting the temperature controls in their vehicles or homes, they're engaging a human-machine interface. In industrial applications, HMIs are often more complex interfaces capable of handling the volume and complexity of inputs and outputs necessary to operate industrial machinery or plant-wide operations.
This technology allows humans greater control and flexibility towards a host of manufacturing goals. Below's an overview of how human interfaces are increasingly crucial for operational success.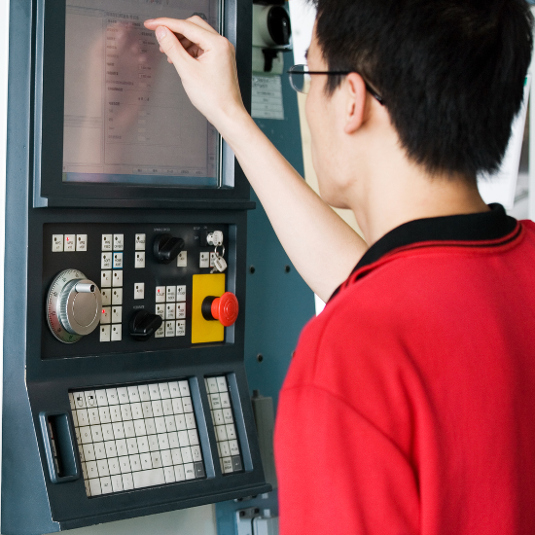 A Human Machine Interface or HMI refers to both the hardware and software components necessary for the exchange of information between humans and a machine. Essentially, it's an dashboard that enables users to control the operation of the equipment or device; as well, users provide feedback to operators in terms of performance, active functions, and other metrics. HMIs come in a variety of forms including:
Touch display panels
Push buttons and switches
Mobile devices
Computers with keypads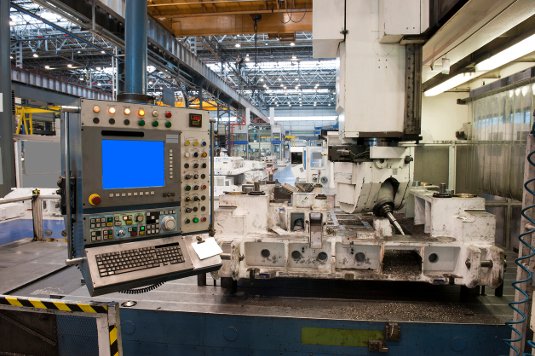 Widespread adoption
Industrial automation and incorporation of HMI in the manufacturing industry is driving the global market. The global human machine interface (HMI) market is likely to cross $7.4 billion, impressively at a CAGR of 9% during 2016-2022, with China, Japan, Canada, and the US dominating half of the global HMI market. Growing adoption of industrial automation equipment in the manufacturing sector is expected to drive growth.
In fact, the US is the world's largest market for human machine interfaces, driven by a high degree of automation, better availability of range and awareness, followed by China.
The automotive sector has also become a rapid adopter of new HMI technology. Automakers are incorporating HMI technology in their high-end models, especially autonomous vehicles, to deliver a differentiated user experience. Popular vehicle HMIs include augmented reality, voice control and natural speech recognition, touchpads, gesture controls and personalization.
Benefits of HMIs for industrial uses
There are many benefits of HMIs over traditional interfaces, including the following: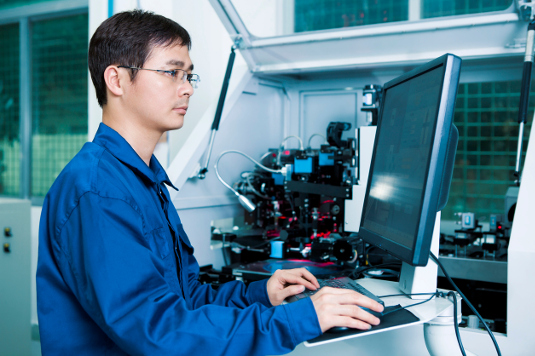 Faster alerts
Plant operators can view alarms provided by the human machine interface to locate any malfunction of equipment and react faster. It can serve as a preventive measure, alerting the operator before an emergency level is reached. The HMI can also be used to track various problems and to optimize manufacturing processes to increase productivity.
Reliable messaging
Operators can rely on HMI messaging for pages, faxes, etc. when certain events happen. For instance, operators can be alerted automatically when a machine's fuel level is low and needs to be refilled.
Efficient plant management
HMI systems provide a realistic view of plant operations so an operator can control the facility from a central location. This helps with security issues as well because the operator does not have to approach danger areas or be near the equipment to control the monitor.
Accurate testing with simulation
Plant managers and electro mechanical technicians can easily test devices and equipment using a flexible HMI with simulation. Testing can be achieved remotely without a single piece of equipment. This helps reduce startup time and improve overall production.
Cost reduction
An HMI can reduce operation costs because it can replace hundreds of selectors, push buttons, indicator lights, and etc.; this significantly reduces the need for additional panels, cables and consoles.
Improved communications
HMI improves communications among various types of equipment throughout the facility with the use of remote I/O, Ethernet, serial port, Data Highway Plus, DDE (Dynamic Data Exchange), and other methods.
Impact on manufacturers
Given that manufacturing has many archaic interfaces, the benefits of this system will mean manufacturers will need to upgrade or be left behind. More and more manufacturers are abandoning their techno-centric approaches to more intuitive anthropocentric interfaces.
HMIs are not only changing the products that companies sell to customers, they also impact operation industrial equipment in production facilities. As well, everything from product development to worker safety will transformed by this technology. It's easier to gather data, and simpler to use and understand and analyze problems that occur in the manufacturing process.
An adaptive industry
Human machine interfaces will allow humans greater control and flexibility towards a host of manufacturing goals. Manufacturers will need to acquire skilled workers with electro mechanical training and other skills in industrial automation in order to adapt to this technological trend. As Jerry Cantrell says, "Times change and you have to adapt."