Is the US Manufacturing Recession Over? What New Skills Will Be Needed?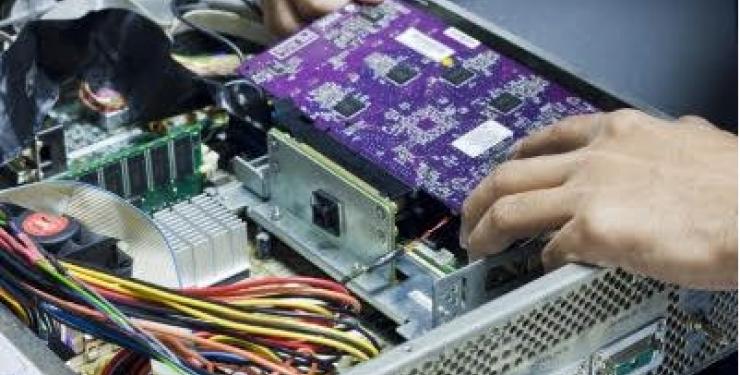 It's been a rough few years for the manufacturing industries, highlighted by the end of the first decade in the twenty first century where the most serious recession since the Great Depression affected most, if not all of the world's economy. Most sectors seem to have rebounded, and the manufacturing industry is no exception. There are some absolutely amazing technologies that will power manufacturing for the foreseeable future, and with a strong focus on the right type of worker, manufacturers are primed and ready to embrace the years ahead.
Industry analysts mostly agree that there has been a recent upward trend in the condition of several U.S. factories, showing noticeable improvements. These signals, although currently considered fragile, may indicate a rebound for manufacturing. While these same analysts remain cautiously optimistic about these positive signs, they stress we should remain cognizant of the continued strong U.S. dollar for example.
What Will be Needed to Fuel this Recovery?
In order to ensure that the recovery continues to take place, manufacturers are not only positioning themselves with using the technologies of tomorrow, but also having the workforce to use, research, maintain and expand upon its use. There are key skill sets and experience that manufacturers will and already are looking for which is why there are now distinct college certificate programs that teach the skills that those positions will require. With the continued advancements in the internet and its perpetual integration with our lives and how we do things, Online technology courses are now competing to become the standard for adult continuing education. Their ability to accommodate a student's pace has opened up the possibilities for many to upgrade their skills and knowledge.
There will need to be a concentrated and focused effort by manufacturers to ensure that they fill their openings with the right people. This means that there absolutely needs to be the right training available for prospective employees to enroll in. They will need to be job ready, with the ability to work efficiently.
Key Courses that Manufacturers Have Their Eyes On
Considering the technologies that will be powering manufacturing for the foreseeable future, there are specific skills that employers will be looking for:
Robotics Technicians: Manufacturing production lines are becoming more complex with more advanced robotics and computers. A course focused on Robotics will benefit many types of areas such as millwrights, electricians and maintenance mechanics.
PLC Programmer: This specialized course will provide the knowledge to work with programmable logic control systems found in a manufacturing environment. Using simulation software called PLCLogix that you can run on your own PC or laptop, the student will also be able to simulate using the Rockwell Logix 500 or 5000 series of PLCs commonly found in high end manufacturing production facilities.
Electromechanical Technician: This type of program will focus on mechanical topics outside of your typical electronics program like DC and AC motors, transformers, control circuits and PLCs.
Capitalizing on the Recovery
The first step to capitalizing on the recovery happening right now in manufacturing is with the right, high-end education. More than ever, manufacturing jobs are relying on specialized skills, critical thinking and experience than with simple physical labor. With a strong foundation in knowledge gained from continued adult education coupled with technical skills and aptitude for analytical thinking, students will be ready to capitalize on the shortage of skilled workers that the advancements in manufacturing technology have created.
By investing in themselves, students have an excellent opportunity to earn challenging, well paying work in areas that they already have a passion for and that can build on their existing knowledge and interest. The tools and courses are readily available, students will earn a certificate of completion in their chosen area of study that will prepare them for real world, practical tasks that can't be filled by just anyone. They will be highly sought after, and those that recognize the opportunity that is available and act on achieving it will be the ones to capitalize on the recovery of the manufacturing industry.
Despite the recession that affected manufacturing, the outlook looks good that we're rebounding. You will want to make sure that you're as prepared as you can be when these well paying careers need to be filled. Enroll in an Online Technology Course today and start your path to a brand new and exciting career.